In today's rapidly evolving health and wellness sector, businesses without a Quality Management System (QMS) face a multitude of challenges.
Ensuring product safety, regulatory compliance, and quality standards while maintaining operational efficiency is a complex balancing act.
The Trouble with Manual Systems
Without Document Quality Management, organizations often rely on manual, paper-based processes to manage quality-related tasks.
Documenting, tracking, and analyzing quality data becomes an arduous and time-consuming process. This inefficiency can lead to delays, errors, and lost opportunities.
How a Quality Management System Transforms Quality Assurance
A Document Management System streamlines quality management processes, significantly reducing the time and effort required to maintain compliance and product quality.
Here are some of the core issues it addresses:
Compliance: Achieving and maintaining regulatory compliance is critical in the health and wellness industry. A robust QMS automates compliance checks, ensuring that your products adhere to industry standards and legal requirements.
Document Control: In a dynamic industry, managing documentation is a complex task. A QMS provides a central repository for documents, making it easier to maintain version control, access, and track documentation.
Efficiency: Manual processes can be slow and error-prone. A QMS automates many quality-related tasks, increasing operational efficiency and reducing the chances of costly mistakes.
Data Analytics: A QMS collects and stores quality data, providing insights for informed decision-making. With real-time analytics, you can identify trends, areas of improvement, and potential risks.
Product Quality: A Document Management solution allows you to set quality standards, track deviations, and take corrective actions promptly, ensuring that your products meet or exceed customer expectations.
Collaboration: A QMS fosters collaboration by enabling teams to work together in a central platform, making it easier to coordinate tasks, share information, and track progress.
The AsterDocs Advantage
While the advantages of a QMS are clear, the choice of the right QMS is crucial. AsterDocs offers a Quality Management System designed specifically for the health and wellness industry.
It offers features tailored to address industry-specific challenges and deliver precise solutions.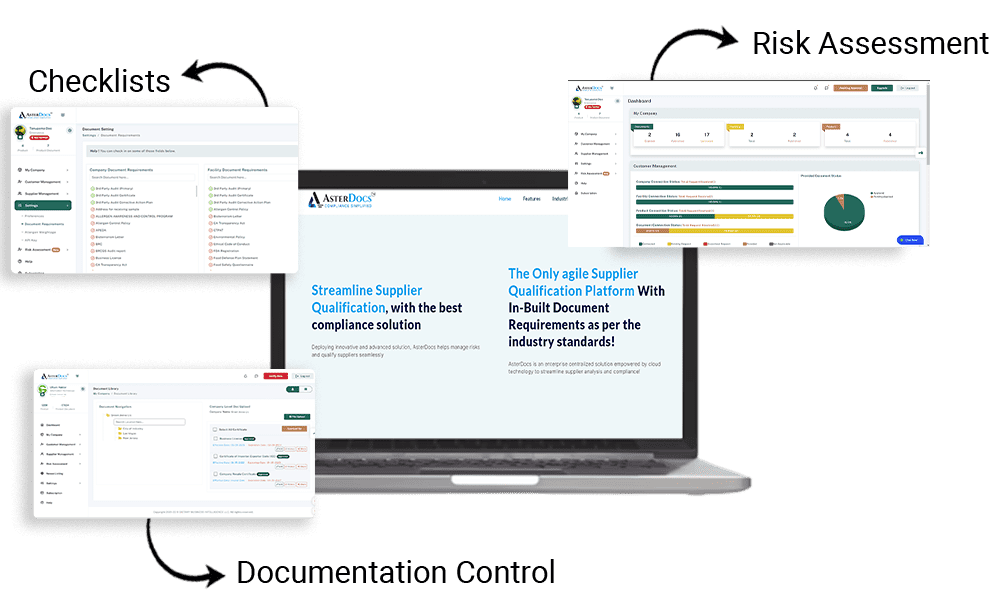 In conclusion, a QMS isn't just a management tool; it's a competitive advantage in the health and wellness sector.
It empowers organizations to maintain quality, comply with regulations, and meet consumer demands efficiently. If you're ready to transform your health and wellness business, consider AsterDocs as your tailored Quality Management System solution.
Success in quality management starts here.