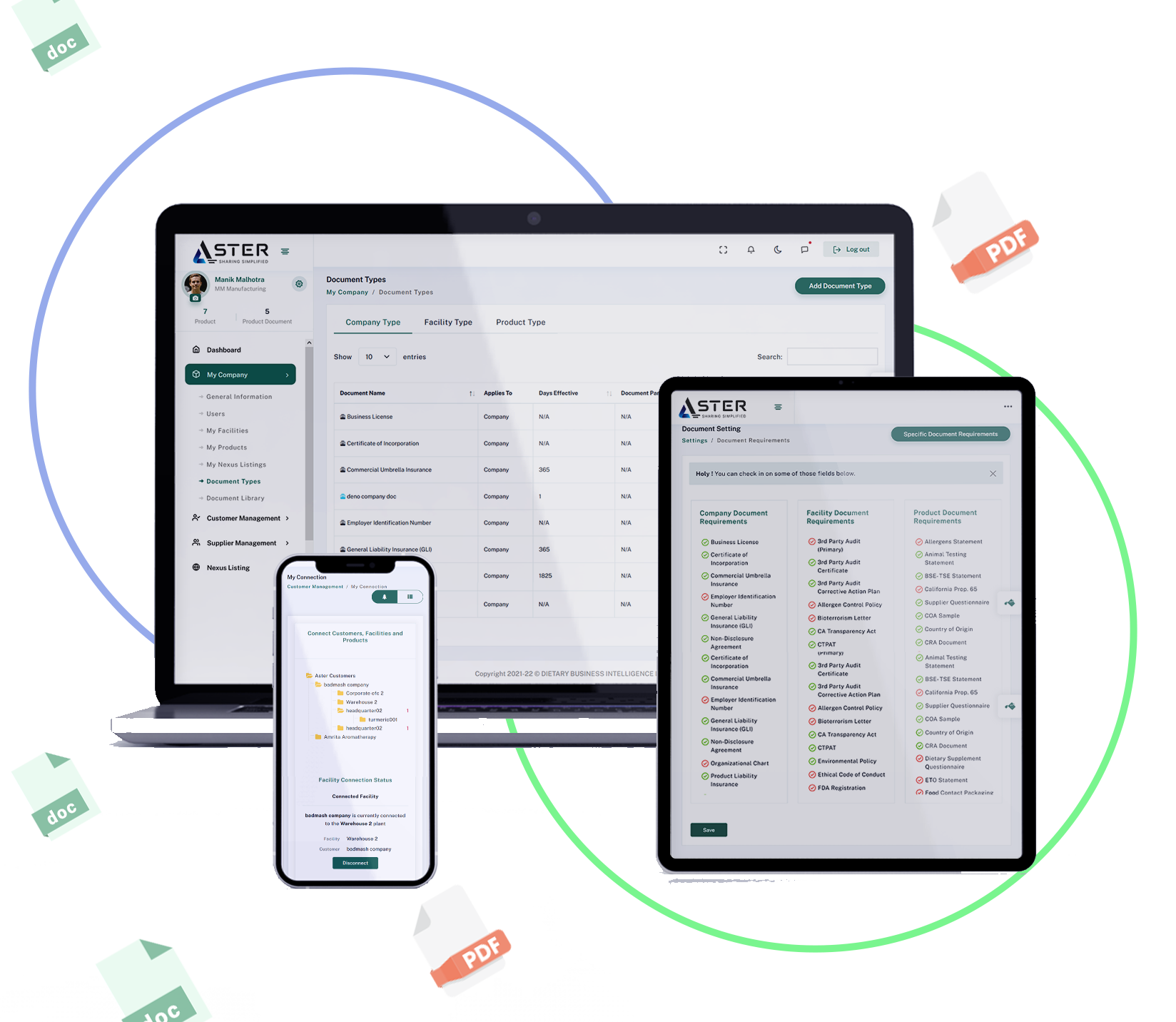 Revolutionizing the Global Supply Chain
---
Aster introduces tech-driven, advanced functionalities that streamline the global supply chain. It prevents human errors, reduces compliance risks, and speeds up business processes.

---
WHY TO CHOOSE US
---
Eliminating all your documentation woes and how?Bring your documents in

one central place and collaborate on them smartly

DIGITIZE  DOCUMENTS
Digitization will help streamline your internal workflows as well as effortlessly collaborate with the stakeholders of the supply chain and making your business future ready.

INTUITIVE DASHBOARDS
With an intuitive dashboard, everyone in your organization can track progress as well as notice potential issues.

CENTRALIZE DOCUMENTS
Asterdocs serves as a centralized repository for all your important documents. This, in turn, helps users to search, manage, and send within the least possible time.
Smart features that
streamline your documentation workflow

and Boost your sales figures
---
Developed by leveraging the best-in-class technologies, Asterdocs makes the entire documentation process simpler than ever.From connecting and collaborating to sharing and managing, this robust documentation tool creates a revolution in each process of document management.

---
START NOW
---
Think you are missing out on the new-age
document management process? Well,why not start right away?
Store and keep files and documents organized in folders and subfolders at one central place.Preview files, review, proof, and share feedback at one place without having to switch between multiple tabs.Attach files and documents to tasks, discussions, chats, and notes whenever needed.